Here is a video update and some pictures of me doing PLEX.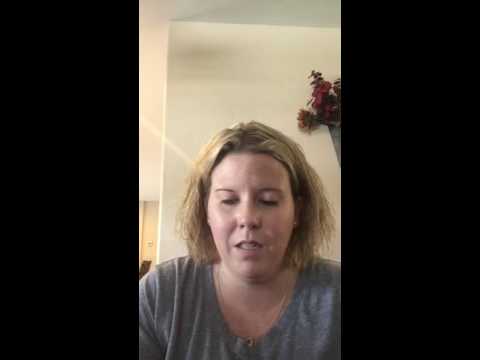 Things have been quiet at my end for the last 3 months because I've been pretty sick. My time has been taken up with medical appointments, tests, referrals and just trying to survive. I've spent a lot of time in bed, feeling awful. That's not my normal-I am usually quite busy and like it that way.
To try and keep myself entertained I've been falling back on photography, which I enjoy. I have a DSLR camera, but it's too heavy to lug around, especially when I'm not feeling well and seeing as my "outings" are simply to walk my dog, my iPhone has been my go-to. Nothing wrong with an iPhone camera-it does just fine, as you can see.
Being home more has meant my best friend Indiana Jones has been keeping me company. He's a good pal to nap with. I did manage to get up to the lake early one morning before it got too hot and manage to capture this half out of frame shot of him with his water Kong, which I actually really like.
It's also meant slowing down and noticing the small details around me like the lichen and moss on the bark of a tree in the park near our home and the secret apple tree I found by accident. I am now watching these apples and plan to pick some when they are big enough!
The Olympics are now on, followed by the Paralympics. Anyone who knows me, knows I am a huge fan of the Games. I've been watching on my iPad and cheering for Team Canada. Team Canada is made up of 60% women athletes! Our ladies have been having huge success and we're only on day 3! I am watching women's footie (soccer) and women's 7's rugby obsessively. GO CANADA!!
So that's pretty much been my summer in a nutshell. I am keeping this short because my vision is blurry and my hands are not typing as well as they usually do. I am waiting for treatment, which I am hoping to have booked some time in the next week or so. I am more than ready to get my life back.
We're deep into the summer season, and that means summer vacations. I just got back from a month-long stint in Vietnam—a half-vacation, half-business trip—and while it feels spectacular to be home, travel is what I live for.
Travel opens your mind. It keeps you grounded. It makes you realize you are just a small speck in this universe, and that there is not necessarily a right or wrong, good or bad way to do things. This is why I travel and why, when I'm asked, "How can I learn to be a better cook?," I say, travel.
Of course, I also have Neuromyelitis Optica/NMO, and traveling, even for a healthy person, can be stressful on the mind and body. Before I step foot out the door, I must plan, plan, plan. Here is a practical checklist to ensure you have a great vacation in spite of NMO.
1. Pack your meds, both those you regularly require and those you may need for acute situations.
I always carry my trusty meds on me. In a little container I purchased from The Container Store, I stuff:



Prescription meds in case I experience symptomatic neuropathic pain
Over-the-counter meds like ibuprofen in case of aches or general pains,?li>

Vitamins that I take daily
OTC sleep aids of which I sometimes take half when trying to adjust to a new time zone
Sometimes I will pack a prescription course of corticosteroids (e.g. Dexamethasone) in case I experience a NMO flare-up while traveling; of course, you should consult with your neurologist first to see if this is a viable option for you.
The above is my personal rundown of meds I pack but, just as every patient's NMO is different, your list of meds will also differ.
2. Bring your insurance card and any other information you may need in case of an emergency.
We all know NMO can be unpredictable. An attack can be triggered by stress, fatigue, allergic reactions to foreign foods—all things we encounter during travel. Sometimes, an attack can happen without a detectable reason. You never know when you might end up in the emergency room in another city or country, so make sure you bring along with you any information you might need should you find yourself in this unfortunate situation: your health insurance cards and information about NMO for the clinic staff (since it's still unheard of by many), which you can obtain from the Guthy Jackson Foundation.
3. Wear and pack comfortable, breathable clothes and shoes.
Comfort is key when on vacation. My so-called "en route uniform" usually consists of a UNIQLO Airism top, black GapFit sweatpants, sneakers, and a lightweight cardigan. If I'm traveling for work and have to look halfway decent upon arrival, I'll wear a tee-shirt dress, leggings, and slip-on Chelsea boots or flats. The essentials are always breathable, wrinkle-free apparel in which you can move freely, an unrestrictive waistline, and shoes that you can easily remove at airport security checkpoint. Layering is important )hence the short-sleeved tops accompanied by a thin cardigan) because you'll more often than not find yourself going from mild climate to freezing temperatures aboard an airplane to makeup-melting temperatures at your tropical summer destination.
And if you do book a vacation to somewhere hot, consider bringing this cooling tel—just wet, shake, and place on the back of your neck to cool your body down.
Being in a new environment and getting there and back are stressful enough—minimize the stress by donning comfortable clothing.
4. Use your cane or request a wheelchair as needed.
Request a wheelchair to help you navigate the airport to preserve energy. This can be done as soon as you get dropped off at the airport curb—just flag down an airport employee and say you need wheelchair assistance to the gate.
You should be able to go through the special TSA security line reserved for the elderly, disabled, or those traveling with small children. Then when you get to your gate, tell the gate attendant you'll needto pre-board. (Or if you have a cane or are seated in the wheelchair, they should automatically pre-board you.)
Navigating an airport is stressful enough, so take advantage of these services designed to alleviate travel fatigue.
5. Allow ample time for rest between activities.
Lastly, once you've reached your destination, make sure it's truly a vacation. Avoid packing your schedule so tightly that you fail to relax and enjoy, which are the points of a vacation. Slow down so you don't miss the unexpected, serendipitous discoveries of a new place.
I made this mistake when I backpacked through western Europe the summer after I graduated college. Of course, I was a lot younger then (and thus had the energy to run from museum to internet cafe to landmark to train station). But I remember being in Florence towards the tail end of my trip, and after seeing Michelangelo's statue of David masterpiece, I just shrugged and thought to myself, "This is the umpteenth museum I've visited in Europe—they're getting to be all the same."
I regret letting that complacency settle in, and since then, I knew better than to overpack a vacation schedule. Now I allow myself more time for leisure and rest. After all, I can't enjoy exploring when I'm exhausted. It's nice to be able to go back to a "home base" (I.e. Hotel or airbnb) to get in a little R&R before hitting the streets again in search of the next site or restaurant.
So there you have it: my personal 5 tips for an enjoyable vacation in spite of NMO. Who said you can't have fun, travel, and experience new things with NMO? Tell your NMO to buzz off—you're on vacation!
I imagine I'm probably one of the worst patients to treat. I fully understand the advice I receive but I'm horrible at following them. We've all been told it; Stress can really affect how we handle existing and future problems arising from having neuromyelitis optica (NMO) and admittedly, I'm in the habit of taking on quite a lot.
I love to work hard and I work to live well. The type who suffers from wanderlust, adventure and trying new things, I generally only operate at hyper speed. A couple of months ago I knew I was at yet another crossroad. Where previously I could manage daytime fatigue, the burning sensation and general pain, my body had started to feel sluggish, unresponsive and exhausted. I tried to sleep it off, eat well and rest but I couldn't bounce back. I recently blogged about a flare as a result but still couldn't feel better.  (more…)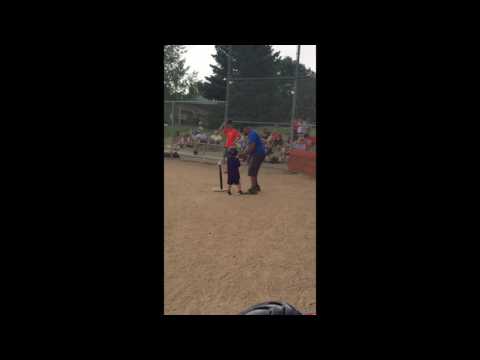 This year marked my 1st year being a sports mom. Allen started Tball in April and finished playing the end of June. We signed him up to play Tball for a few reasons one main reason was so he could play with other kids and second was his best friend from school was also playing Tball. I was nervous about not knowing if he really would enjoy playing and of coarse his attention span. For this being his first year he did a pretty good job. Allen really enjoyed hitting the ball but that's about it. When he was suppose to play in outfield he would just sit there and play in the dirt. It took him a little while to learn the base patterns but for 4 years old he did a pretty good job! He was Happy T ball was over the end of June since it started to get hot and some of the games he played was almost 100 degrees. The most important thing out of this is that Allen had fun and he met new friends. Hope you all enjoy the photos and the video of him playing. The lesson I learned out of being a sports parent that I wanted to be one of the parents that helps with the team and get to know the kids that are playing on the same team as my son. The other lesson was learning to juggle everything on Saturday for games that were right in the middle of the day.
Why?
Why do you do it? How can you work with NMO patients after you lost your son to this horrible disease? Those are questions I hear quite often as I work within the Guthy Jackson Charitable Foundation as well as from those in my personal life. There is a simple yet complicated answer. The simple answer is I do it because I care and because it is important to me. The complicated answer goes much deeper.
For those who don't know our story, I will give you the short version. Our son, Collin, was barely 5 in 2007 when he first lost his vision. It took a few months before he was diagnosed with NMO. His course was very severe with constant flare ups of optic neuritis as well as transverse myelitis. After 4.5 years of suffering and fighting with everything he had within him, Collin passed away on March 29, 2012, at 9.5 years old (we must remember the .5 according to what he always told us). Yes, it is a very sad story if you stop there. Of course, we were and are still heartbroken and we still miss him tremendously. However, those who have followed this story and lived it with us know our story did not stop after his death.
A google search in early 2008, led me to very negative information about NMO. It also led me to an email group where I met some amazing people online. Those people became my family's lifeline and helped me to learn everything I needed to know about NMO. I learned about the correct medications for NMO, the differences between medications for a flare-up versus medications for prevention of future flare-ups, what to look for to recognize a flare and other things NMO patients and families need to learn. The information I learned was great, however, well beyond the information I gleaned was the sense of support and family I received.
In 2009, I was able to attend the first ever NMO Patent Day in Los Angeles, CA. It was overwhelming as well as amazing. It was the first time our NMO community had been able to come together outside of the email support group. I met and interacted with doctors who took an interest in Collin and did their best to help us figure out the right combination of medications for him. I remember leaving LA filled with hope for the first time since Collin had been diagnosed. I vowed then to attend every Patient Day I could.
Throughout the years of Collin's battle, I became close to many of the patients and families, as well as doctors in the NMO community. When Collin passed away, it was devastating to our family, however, it was also devastating to the extended "family" we had met through NMO. It was at then I knew I had to stay in contact with those incredible people, but I also knew it was time to change the role I was in with them. It was time I gave back to them a little of what they had given me and my family. Not long after Collin's death, I had the opportunity to go to work with the Guthy Jackson Charitable Foundation as the Consulting Advocate.
I am honored to be able to serve the NMO community. I love working with the patients and families as they seek information and support. One of the best things about working with the families is empowering them with knowledge and helping them learn to advocate. Advocacy is very important when a rare disease is involved, whether it is advocating for a loved one or for one's self. As we build knowledge, we can build awareness in the world and with awareness, a diagnosis may be quicker. Education is important so patients know when to call their doctors and fight for what is needed. We don't need to have huge plans and goals to advocate, we only need to make our minds up to take any size action. To quote Edward Everett Hale, "I am only one, but I am one. I cannot do everything, but I can do something. And I will not let what I cannot do interfere with what I can do."
It is incredible to make a difference in the lives of others. It amazes me how I am called upon to help educate doctors and medical staff about NMO, which in turn helps future patients. I am just a simple mom who wants to make a difference and wants to continue fighting a battle one little boy started. I, like Victoria Jackson, am just a mom on a mission! I have a heart for my NMO family and I have a passion for helping them. That doesn't make me special, it just makes me willing. I am humbled to continue the work Collin led me to. I am not writing this to toot my own horn, but rather to share a beautiful story with you. Realize, this story is not about me, but about what can happen when a life is changed. If you want to know anything about Collin at all, know he was an incredibly compassionate child and I have no doubt at all he would want me to be helping those who are going through the disease which took his life. I am not stronger or better than anyone reading this and everyone is capable of doing what I do.
Another way Collin encouraged me to make a difference was through The Collin McDaniel Hope Foundation. My family and I started CMHF along with our Co-founder, Johnnie Sue Gilbert, whose son Nathan is living with NMO. It is our mission to make life just a touch easier for families who have children diagnosed with NMO. CMHF helps with medications, travel, wheelchair ramps and other things children diagnosed with NMO may need. While it is a small non-profit, we have been able to help many families in the last 3 years.
While my work is incredibly painful at times, it is also incredibly rewarding. Why do I choose to do it? All because God chose me to be the mom of one little red headed boy who changed my life and touched immeasurable others in his short life. To me, this is Collin's legacy and that is the real answer to the question, "Why?".
I know it's a gripe that I share with most NMO patients – having to swallow a lot of pills several times a day. I organize my medication in a daily pill organizer. Because it has become part of my daily rituals, I find myself often second guessing if I even took them today. Being able to check my pill organizer answers that question.
**This entry was originally published on Christine's blog.
Last April, I was invited to teach a cooking workshop at the W Ross MacDonald School in Brantford, Ontario, Canada. A little background on WRMS: founded in 1872, the school teaches blind and blind-deaf students from grades K through 12. There are currently around 200 enrolled students.
With a grant received from the Ministry of Education in Ontario, WRMS created a Healthier Eating Program with the purpose of teaching students the importance of health and nutrition. As part of the program, I was asked to lead a one-day workshop and teach some of the cooking students how to independently prepare a nutritious meal. Many of the students were going to graduate and begin university soon, so as in the spirit of education, there was an emphasis on fostering independent thought and action.
So what should we cook together as a class?
There's a careful process for curating a menu, whether it be for a fancy gala, an intimate dinner, a festive party, or (in this case) a student workshop. You have to consider your audience; understand the event; and know what's available in terms of ingredients, equipment, and abilities of the cooks. For this workshop, my audience was high school students with no or limited vision. Soon they will be living on modest college students' income, so the ingredients and equipment required couldn't be expensive. I wanted the recipes to be easy so as to not intimidate, yet delicious enough for them to enjoy and want to revisit in their own kitchens. I also needed to encompass the different food groups to provide an array of nutrition. In considering all of these parameters, I decided to teach them how to make Peruvian-style baked chicken with green chile sauce, roasted vegetables, and rice pudding with orange zest for dessert.
Here's a little known fact about me: I love chicken on the bone. I love gnawing all the meat and cartilage off chicken. The hubs makes fun of me because in the time I take to eat one chicken wing, he's eaten four. My favorite part of the chicken are the leg quarters, because dark meat is juicy and delicious. It also is more forgiving during cooking, which means it's harder to overcook. I requested the students cook with chicken leg quarters, but their teacher informed me she's had trouble getting them to eat unfamiliar things like beans (yes, beans!), so bone-in meat may not go over well with the kids.
"They may get squeamish about it," she said.
What???
After I thought about it, I decided to refuse the substitution for boneless, skinless chicken thighs. I explained that people need to know where their food comes from: that meat comes from animals that were once living and not from a rectangular styrofoam container at the supermarket.
I said, "I want the students to respect their food."
The teacher agreed and said hopefully since the "words of wisdom" would be coming from me and not her, maybe they'll listen.
On the day of the workshop, I actually didn't get any squeamish vibes from the students when they had to touch the raw bone-in chicken legs. I told them why it's best to use whole chicken or at least chicken parts most intact and closest to resembling a whole chicken. Since it wasn't a butchering class (and honestly, I'm not the greatest butcher), we settled on chicken leg quarters.
After the food finished, we all sat down to eat, and everyone enjoyed the mealtime together.
"Best of all," I said, "you cooked it yourselves!"
The teacher and some of the students were so touched by my inspiring presence, that when they told me how much my time there meant to them, I felt in turn incredibly blessed. It's always nice to be reminded why I've been given the position to advocate for the blind.
This experience of teaching the students at W Ross MacDonald School convinced me I want to open a cooking school one day for both children and adults. Maybe
That'll be my mission after opening a restaurant and publishing my memoir. I never thought of myself as a teacher, but since my philosophy is to always try new things in life, perhaps opening a cooking school is in my destiny.
June 23rd marks my 8th year being diagnosed with NMO. It's a bitter sweet day to reflect on as I remember how much my life changed within a week. I remember so clearly; I was working at my family's hotel in Frisco and I was riding the elevator down to the lobby when all of a sudden I couldn't control my left arm. I walked into my husband's office since he was the general manager. He looked at me and asked what the heck is wrong with me and to stop waving my arm around. I said something is not right and I need to get to the hospital. Within hours I was diagnosed with Transverse Myelitis, which they thought would likely be my only attack. They suggested that I should be fine after my 5 days of steroids in the hospital.
Almost 1 month later I had another attack where this time my whole body started shaking uncontrollably and I started to go paralyzed on my left side. This time we drove down to Denver and I was admitted to the hospital for 5 days again for IV steroids. They did another MRI and they changed my diagnoses to relapsing remitting MS. I didn't know what to think when they told me I had MS but I focused on finding a neurologist to start MS medication right away. What a whirl wind experience I had to find a doctor and to start educating myself about MS and all the different medications I had to take. At one point I was taking 15 different pills, which did not include my MS medication that I had to inject into myself everyday.
In August again 1 month after my second attack I started to go blind in my left eye and the doctors did not understand why I was having such horrible attacks since I was on MS medication. My neurologist was second guessing I had MS so I was admitted again to the hospital for 5 days of IV steroids. My doctor recommended I go to the Mayo Clinic and get a second opinion as he thought I had Neuromyelitis Optica. When my doctor told me that I might have NMO he looked at Eric and I and said I would have a better chance winning of the powerball then being diagnosed with NMO. Well within a month I went to the Mayo Clinic and the doctor there agreed I had NMO. Now my life was going to change even more they originally told me. I needed to start taking Rituxan right away and the doctors could not guarantee I would get my vision back in my left eye.
Looking back all I went through and how much my life changed after being diagnosed with NMO it's been bitter sweet. At one point through my journey I thought I would never be able to have kids and I would never see out of my left eye and I would never recover being paralyzed on my left side. I beat all those things; I have two adorable children, my left eye I can see out of, and for my left side it's just more weaker then my right. I am very thankful I have seen some wonderful doctors that helped my dream of having kids come true. I have also met some incredible people because of having NMO and I wouldn't have met them if it wasn't for NMO.
May is MS Awareness Month in Canada. This means it's been a crazy busy month in terms of advocacy. I am an MS/NMO Ambassador for the BC-Yukon Division of MS Society of Canada. This means that I am invited to attend various events to share my story and talk about the important work the MS Society does.
At the beginning of May, I spoke at Operation Med School at the University of British Columbia. This is an annual day-long conference for grade 12's and undergraduates who are interested in medicine. I gave four presentations on the MS Society and what it's like to live with MS and NMO.
I had a hands-on experience that I shared with students to simulate some of the symptoms MS and NMO patients deal with every day. Volunteers were asked to put on one high heeled shoe and one swim flipper and then try to walk a distance. This gave them an idea how hard this is to do when your balance and gait are affected. None of them could walk without holding onto the table for support. When I asked them if they felt they could walk around campus like this for a whole day, all of them said no. I then had volunteers put on a pair of oven mitts and asked them to do simple tasks like undo and tie their shoe laces, undo and do up buttons on their shirts and zip and unzip their jackets. This helped them understand what it is like to have numbness and the loss of small motor skills in their hands, something I live with every day. Finally, I passed around a pair of safety glasses which I altered by painting the lenses with white glue. I asked them to try them on and then attempt to read the NMO pamphlets I'd handed out. This illustrated what it's like to have optic neuritis.
My second event in May was attending the Port Coquitlam City Council meeting to accept a proclamation for MS Awareness month and to give a short speech. Mayor Greg Moore and the Council members were very kind and welcoming. I had 5 minutes to speak, so I spoke like the wind! I talked about MS, the work the MS Society does, shared my story and invited everyone to the Tri-Cities MS walk. In addition to City Council there were also members of the public in attendance as well as the media, so I made the online edition of the paper the next day.
My final event for this month was to speak on a panel for the UBC Faculty of Medicine. Students from a variety of health disciplines attended and I spoke to two groups for 30 minutes about my experiences living with NMO and about patient-centred care.
May 25th was World MS Day and I was busy all day on social media raising awareness for NMO testing. We had excellent support from the MS Society of Canada as well as a number of my friends in helping spread awareness. The Canadian MS society also made a number of videos on this year's theme, "Independence". My friend Peter Schwartz-Lam spoke about something I'd said back in January during the grants review process. He did a beautiful job sharing the spirit of what I'd said. See for yourself:
Last night I received a really lovely thank you email from the BC-Yukon Division of the MS Society. It's always nice to know your time and energy are appreciated. It's been a real struggle this month health-wise, but it meant a lot to me to be able to do this work. I am grateful, as always to have had the opportunity to serve.